And now for 'The Weather . . .'
We British just love talking about the weather so it would only seem right to include snippets of two issues which have made Health and Safety news recently.
The sun has started to make an appearance over recent weeks (thank goodness we hear you sigh!). However, the HSE has had to sort out a problem already on the subject of sun screen/lotion. Just to put the record straight – Companies are not obliged to supply sun screen to its outdoor workers, however, there is nothing under health and safety law to prevent it doing so – not even in case of allergy worries, so responsible bosses should not be quoting 'Health & Safety' as an excuse. Instead, the HSE wants to encourage employers to provide advice on sun protection for those who work outside.
Meanwhile, it is advisable for all outdoor workers to make their own arrangement for sun screen whether it be lotion or protective clothing.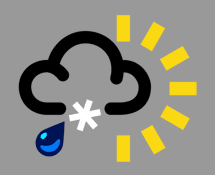 Make plans now for bad weather
Hopefully we have seen the back of the bad weather for at least 8 months! However, employers are being urged to assess the risks and take responsibility for its employees who may be required to drive in appalling weather conditions. Snow and ice is probably the furthest from our thoughts at the moment but during the summer months why not implement a plan to make sure drivers are fully equipped for next winter.
Draw up a plan to adjust journey times and routes in advance so delivery schedules are not disrupted and if you have a fleet of vehicles, ensure they are properly equipped to operate in poor weather, specifically with winter tyres and anti-lock brakes. Drivers may also benefit from training on how to carry out routine checks to tyres, lights, windscreen wipers and washer fluid etc.
Give C&C Consulting a call if you need help.