Building on last month's ladder topic, you should be aware of a substantial revision to BS EN 131 – the single British & European product standard covering all types of portable ladders (step, extending and combination).
When a European Standard, or Euro Norme (EN) has been agreed and ratified, all CEN member countries are obliged to adopt that Standard as a national standard, in our case, as a British Standard (BS) and withdraw, or amend, any conflicting national standards. So, the British Standards, BS 2037 and BS 1129 (often referred to as Class 1 and Class 3 ladders) now must be amended to remove conflicting products, which means that, after a transition period, 31 December 2018, certified ladders from these standards will no longer be available.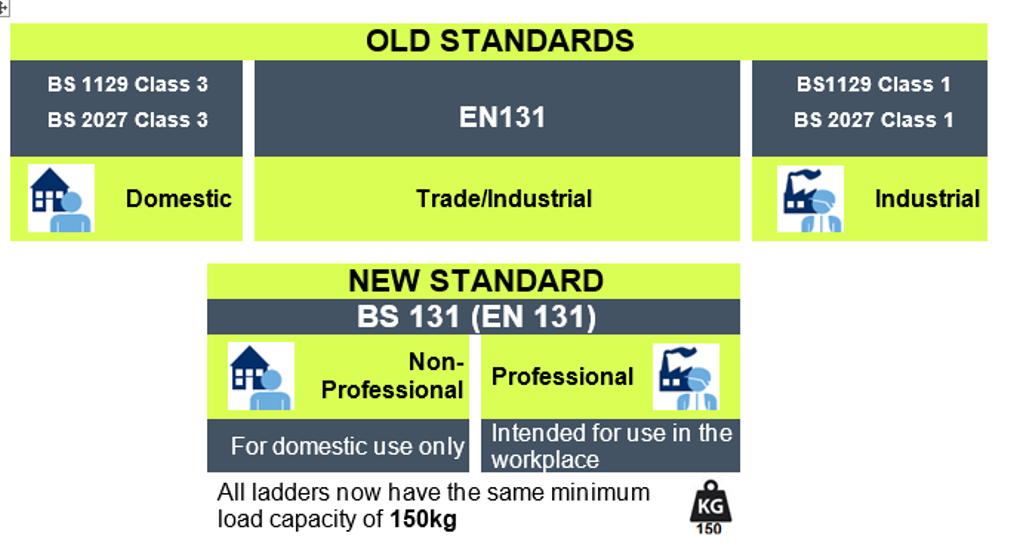 With the specific aim to improve the safety of ladders the following has been included in the new requirements.
Dimensional changes to improve stability
Increased strength test requirements
New requirements for ladder durability
The Ladder Association has published an 8-page guide which highlights key changes for specifiers, users, and health and safety professionals, as well as managers and supervisors responsible for the safety of employees using ladders in the workplace.
When conducting workplace inspections and safety audits, your advisors will be drawing your attention to the new standard and advising on what action if any will be required. For further information contact your allocated advisor.