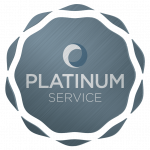 Platinum Level Service Package
Ideal for:
Companies requiring a fully integrated consultancy service with dedicated regular on-site support
Organisations that require flexibility to tailor packages to their business needs
Included in this package:
12 or more days per year and a SHE audit
Consultants who will develop an in-depth understanding of your business to be able to advise on strategic planning and decision making
Access to telephone and email advice for day to day issues
Access to a qualified and experienced SHE consultant who will review, advise and recommend on any SHE related matters
Peace of mind that your business is compliant with the most up to date SHE regulations and legislation
Reference C&C Consulting Services as your competent SHE advisors and support on SHE compliance when completing business proposals and tender documentation
Advice on accredited or tailored training to employees, whether it is required on an individual or group basis, on all the main areas of Health & Safety. Information will be passed onto our sister company C&C Training Ltd for delivery
Not sure which package to choose? We will help you decide the best one to suit your business.
We can help with a no obligation, FREE consultation where we will look at all your Health and Safety requirements and match them to a package to provide the best support. Simply complete this form and one of our advisers will be in-touch to guide you through the next steps.
Get your FREE Consultation