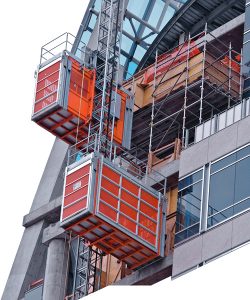 A revised British standard on the safe use of construction hoists to transfer people and materials between different levels on construction sites has been issued by BSI, the British Standards Institution.
BS 7212 has been updated to reflect developments to industry and HSE guidance on the use of hoists since the previous version was issued in 2006. It includes additional and expanded requirements for the maintenance, inspection and thorough examination of hoists, and the training and competence of hoist installers and operators has also been expanded.
It can be purchased by clicking here.