MBE for workplace safety campaigner
Motivational speaker & fall-survivor Jason Anker has been awarded an MBE in the 2015 New Year Honours.
Many people attending health and safety courses, especially the NEBOSH National General Certificate 1 here at C&C Training, will be familiar with his behavioural Safety DVD – A fall from Height.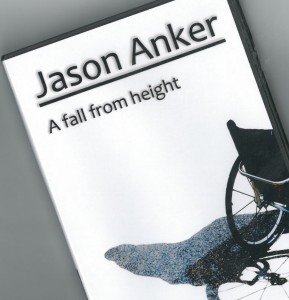 Described as life-changing presentations, Jason speaks with personal experience. In 1993, he fell from a ladder at his place of work aged 24 years old leaving him paralysed from the waist down. He now talks openly about the accident, but it took him 22 years and a chance meeting with a man who convinced him to share his story to educate others.
Last year, Jason, in person, delivered 320 health and safety presentations to a global workforce helping to spread awareness into the dangers of ignoring health and safety guidelines. Over 40,000 people in the last five years have heard his moving journey of how he has turned his life around since the accident which saw him battle depression and drug and alcohol abuse. He has earned UK and global acclaim for his advice on safe working practices.
Jason has just released a second DVD called Proud 2B Safe.