Victims of HAVS look set to rise
It is estimated that in the UK 300,000 employees have advanced symptoms of Hand Arm Vibration Syndrome and over two million are at increased risk because they are exposed to HAV levels above the limit set by the HSE.
A recent report by Reactec highlighted the cost to employers is around £1.32 billion and only a rise in further compensation claims from employees has made bosses sit up and start to take notice.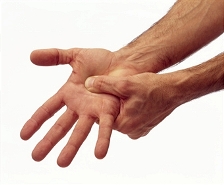 The HSE sets out minimum requirements for HAVS risk management, enforced by the Control of Vibration at Work Regulations 2005. The regulations clearly state that tool users must not be exposed to levels of vibration above the daily exposure action value of 2.5m/s2A(8) without action being taken to control exposure, and must not exceed the daily exposure limit value of 5m/s2A(8).
Despite clear guidance many companies struggle to maintain an effective HAV risk management policy or even keep it on their to-do list, as it is wrongly perceived as a lower risk than other issues.
It can be a challenge to create a procedure to monitor and manage HAV that is supported by all individuals in the company and is accurate, efficient and effective.
This is where C&C Consulting can help . . .The fact is, HAVS is preventable if effectively monitored and reporting systems are used as part of the overall risk reduction plan.
Give C&C Consulting a call to assist your company to implement the right systems to monitor exposure to harmful levels of HAV, it is not only good practice from a health and safety perspective, but will also help to prevent the unnecessary costs associated with a diagnosis of HAVS in the workplace.
HSE guidance on controlling HAV is available at: www.hse.gov.uk/vibraton